One of this year's most talked-about documentaries opened the 29th Sarajevo Film Festival, with a surprise appearance by a certain famous Irish rock band and a little help from their cinema technology friends. 
"Kiss the Future", a documentary about the war and life in Sarajevo, artists struggling to survive and the involvement and support of U2, opened the Sarajevo Film Festival on 11 August. The director Nenad Čičin-Šain was joined on the red carpet by U2's Bono and The Edge as the surprise guests. Behind the scenes, the gala event held at Metalac Open Air cinema venue and other screenings of the film were made to look and sound as good as possible through the cooperation between cinema operator Cineplexx and Cinionic, who provided nine Barco SP4K and Barco SP2K projectors to be implemented in Cineplexx sites after their use during the festival, with CinemaNext as integrator, pulling it all together.
Pero Bilanovic from CinemaNext Austria and a team of experienced technicians from the region worked tirelessly to ensure that everything was running smoothly for the red carpet premiere, as well as for the rest of the festival.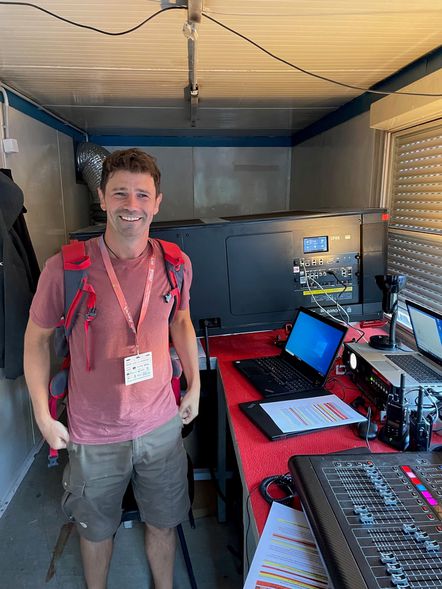 The 29th Sarajevo Film Festival runs from August 11-18, 2023. There are 49 films in the official selection competing for the Heart of Sarajevo awards across four competition sections: Feature Film, Documentary Film, Short Film, Student Film, which feature 23 world, two international, 21 regional and three national premieres. There is also Series Previews, Kinoscope, Dealing with the Past, BH Film, Program of the Network of Festivals in the Adriatic Region, Sarajevo Film Festival Partners Presents, Special Screenings including two gala and one special screening.