Kino Kongress 2023, Baden-Baden
9-11 May 2023
 
At this year's Kino 2023 congress, CinemaNext is proud to announce our new partner in premium seating solutions to our partners and colleagues.
Ferco-Quinette Gallay has long been known to industry insiders, and through strategic cooperation, both sides expect a new impetus, especially in the area of premium seating.  The Ferco-Quinette Gallay product range covers a wide range from standard seats to customised and/or motorised premium solutions.



This means that CinemaNext can offer a wide range of high-quality products for an increasingly important area in exhibition space, such as the brand new Zero Gravity solution, which we will be demonstrating at the show.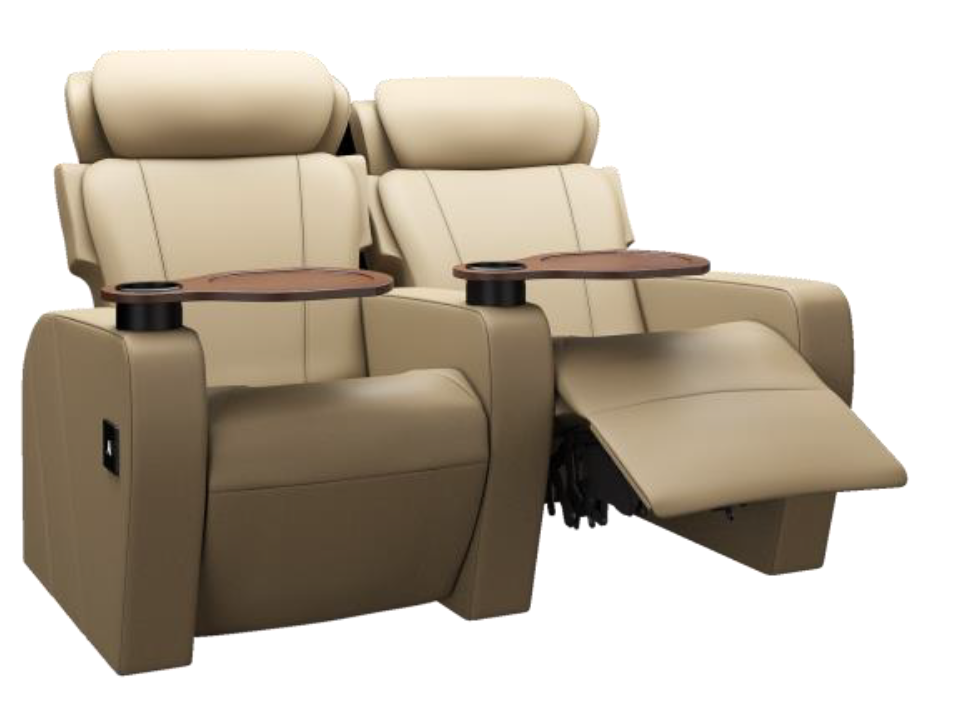 A warm welcome to our new colleague.
International cinemas solution specialist Walter Wiesner joined the team at the start of this year, bringing his skills in the area of premium interior design of a cinema, from seats to acoustic walls, carpets and lighting.
More than just seating
CinemaNext does not only show solutions for seating and interior design. We would be happy to show you a demo of our theater management system, our boothless solutions or energy-saving options.
Or you can just drop by to join us for a coffee and a chat.
As the largest European integrator, we cover the entire range of cinema technology and equipment with our expertise over countless scenarios.  CinemanNext is the right partner at your side not only for the renewal/replacement of individual components, but also for the analysis and product selection up to the complete management with the handover of a turnkey project. We see ourselves as consultants and supporters who want to help you to optimise your business for your customers and for you and to shape it for the future.

 
See you in Baden-Baden - we are looking forward to your visit!
Your CinemaNext team