Serving over 23 million customers across 6 countries, Sky is one of Europe's leading media and entertainment companies providing entertainment, sports, news, apps and award-winning original content.
Sky, in conjunction with their partners NBC Universal, have developed a world class Film and Television studio facility in Hertfordshire. The facilty boasts 12 sound studios, ranging from 10,000sq.ft to 40,000sq.ft. The studio has created thousands of jobs and is fast becoming a training ground for the next generation of young talent.
Recently, in conjunction with AECOM – Sky's infrastructure consulting firm - CinemaNext were appointed to supply and install the sound and projection equipment for two new screening rooms.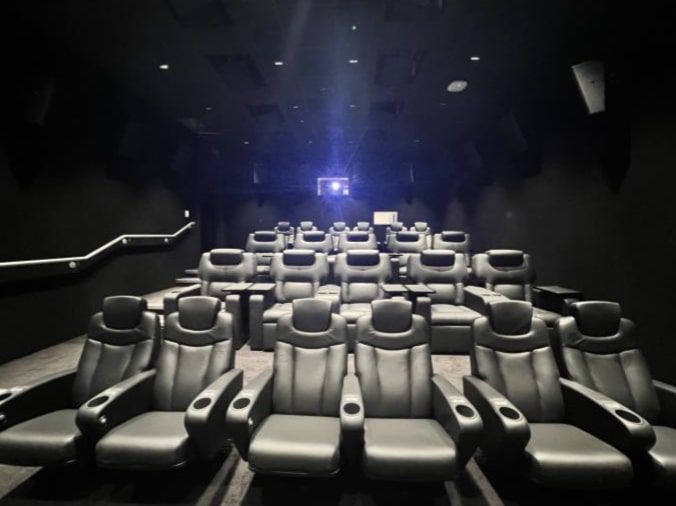 The rooms offer a wide range of facilities for users and CinemaNext worked with the Sky team to select the best equipment for the rooms. Barco B Series 4K lasers with High Contrast lenses were specified due to the image quality and Dolby Atmos audio processors were the obvious choice for the sound. QSC amplifiers and speakers are installed in the rooms and the QSC Q-SYS provides a high level of flexibility for users. Both rooms now provide "state of the art" facilities for directors, sound and content creators, to preview and edit content for film and TV.
CinemaNext's Senior Engineer – Mark Nice – commented, "Sky Studios Elstree was a complex installation with a number of changes during the installation, but the teams all worked together to provide a first class result and the two screening rooms are some of the best that I have worked on – the sound and image quality are stunning."